♔♞♙ Chess Puzzle of the Day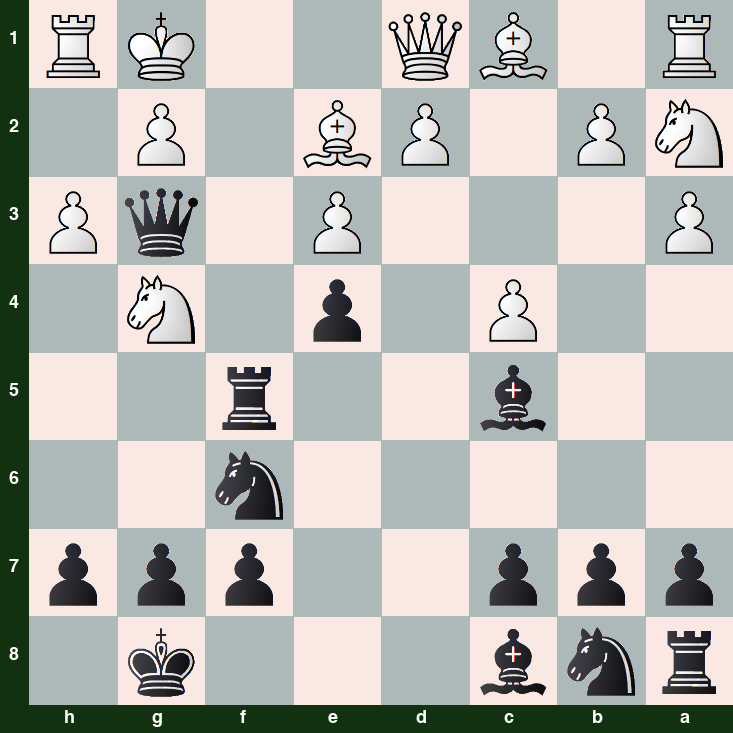 *** Black to play and checkmate ***
The black pieces are a little invasive and although they lack complete development, white pieces suffer from a similar evil, and to make matters worse, they are on the ropes in this position. White threatens to simplify with Nxf6+, relieving the pressure, but it is Black's turn and he can avoid it by following a continuation where White is powerless. Enough talk, the problem is more or less simple, solve it!
Do you want to exercise your tactical skills a little? Then solve this chess puzzle. Indicate the correct move and a full continuation. If you want, you can point out the tactical motives and other patterns present.
I also want to invite you to participate in the weekly #SteemChess tournament, promoted by @schamangerbert and held every Saturday through lichess.org. If you play chess online, join in! Free registration.
Join the SteemChess server on Discord
More information about this series of posts.
---
♔♞♙ Problema de ajedrez del día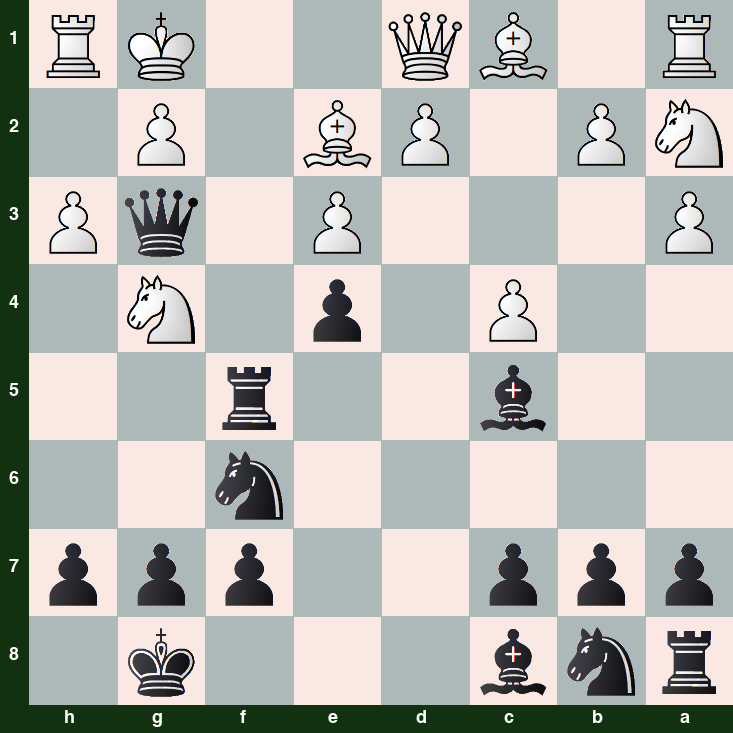 *** Juegan negras y dan mate ***
Las piezas negras están un poco invasivas y aunque les falta completar su desarrollo, de un mal similar sufren las blancas, y para peor, pues están contras las cuerdas en esta posición. Las blancas amenazan con simplificar con Cxf6+, aliviando la presión, pero es turno de la negras y lo pueden evitar siguiendo una continuación donde las blancas están impotentes. Basta de palabrerías, el problema es más o menos sencillo. ¡Resuélvelo!
¿Quieres ejercitar un poco tus habilidades tácticas? Entonces, ¡resuelve este problema de ajedrez! Señala la jugada correcta y una completa continuación. Si lo deseas, puedes señalar los motivos tácticos y demás patrones presentes.
También quiero invitarte a participar en el torneo semanal de #SteemChess, promovido por @schamangerbert y celebrado todos los sábados a través de lichess.org. Si juegas ajedrez en línea, ¡anímate a participar! Inscripción gratuita.
Únete al servidor de SteemChess en Discord
Más información sobre esta series de posts.