♔♞♙ Chess Puzzle of the Day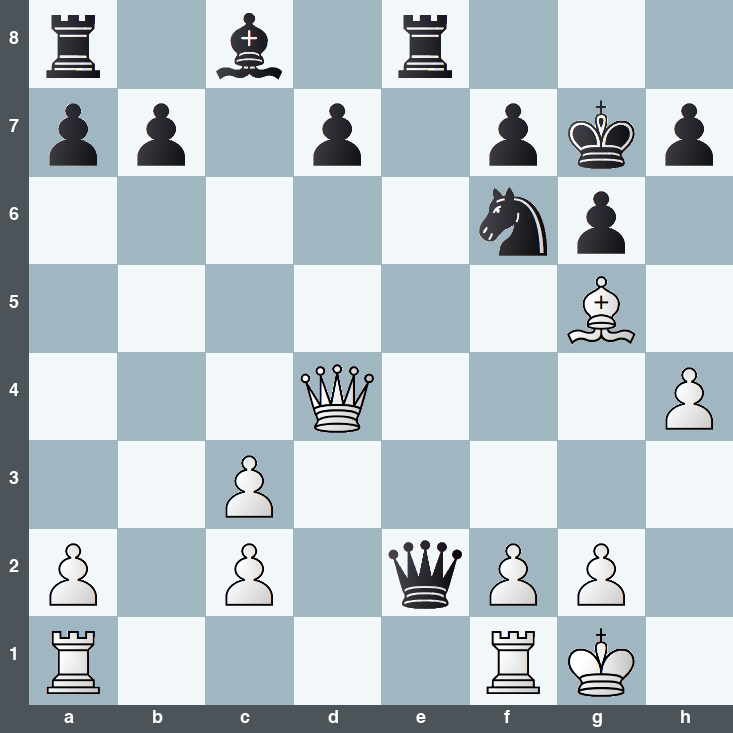 *** White to play and checkmate ***
A model position to illustrate the attack on the colour weakness of the castling of black, which is that which occurs when the bishop of the fianchetto is eliminated, leaving the squares through which it circulates weak. In this case, Black misses his black bishop and since White has the equivalent bishop, the exploitation of this weakness is excessive. In fact, right now they can execute a dunk, where the first moves may be obvious, but one of the next may not. Your challenge is to find it!
Do you want to exercise your tactical skills a little? Then solve this chess puzzle. Indicate the correct move and a full continuation. If you want, you can point out the tactical motives and other patterns present.
I also want to invite you to participate in the weekly #SteemChess tournament, promoted by @schamangerbert and held every Saturday through lichess.org. If you play chess online, join in! Free registration.
Join the SteemChess server on Discord
More information about this series of posts.
---
♔♞♙ Problema de ajedrez del día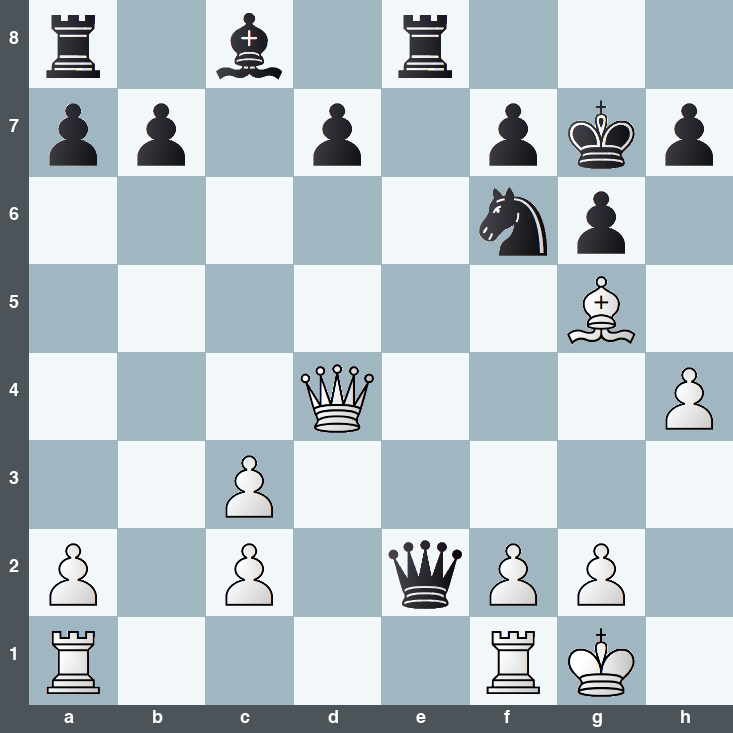 *** Juegan blancas y dan mate ***
Una posición modelo para ilustrar el ataque a la debilidad de color del enroque las negras, que es aquella que se produce cuando el alfil del fianchetto es eliminado, dejando débiles a las casillas por las que circula. En este caso, las negras extrañan a su alfil de casillas negras y ya que las blancas poseen el alfil equivalente, el aprovechamiento de esa debilidad se dispara desmesuradamente. De hecho, ahora mismo pueden ejecutar un mate, donde las primeras jugadas puede que sean evidentes, pero una de los siguientes seguramente no. ¡Tu reto es encontrarla!
¿Quieres ejercitar un poco tus habilidades tácticas? Entonces, ¡resuelve este problema de ajedrez! Señala la jugada correcta y una completa continuación. Si lo deseas, puedes señalar los motivos tácticos y demás patrones presentes.
También quiero invitarte a participar en el torneo semanal de #SteemChess, promovido por @schamangerbert y celebrado todos los sábados a través de lichess.org. Si juegas ajedrez en línea, ¡anímate a participar! Inscripción gratuita.
Únete al servidor de SteemChess en Discord
Más información sobre esta series de posts.