♔♞♙ Chess Puzzle of the Day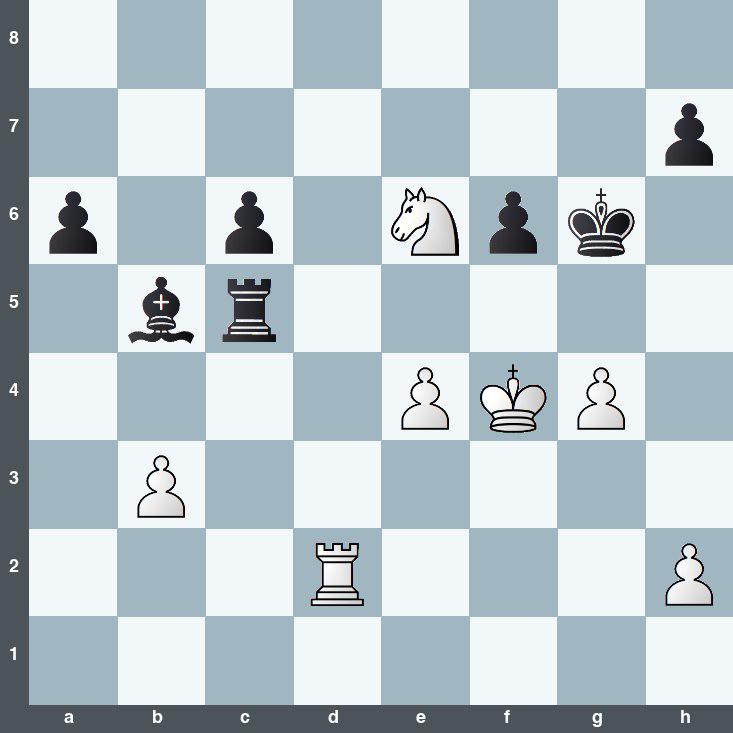 *** White to play and checkmate ***
After a few days of being indisposed (don't worry, it wasn't the COVID-19), I resume my series of posts about chess puzzles. On this occasion, a typical position although of advanced victory, since White could capture the rook, winning and taking away emotion from the puzzle. But the exercise is in stretching an unstoppable checkmate net, which they can do thanks to the unfortunate location of the black king. Do it!
Do you want to exercise your tactical skills a little? Then solve this chess puzzle. Indicate the correct move and a full continuation. If you want, you can point out the tactical motives and other patterns present.
I also want to invite you to participate in the weekly #SteemChess tournament, promoted by @schamangerbert and held every Saturday through lichess.org. If you play chess online, join in! Free registration.
Join the SteemChess server on Discord
More information about this series of posts.
---
♔♞♙ Problema de ajedrez del día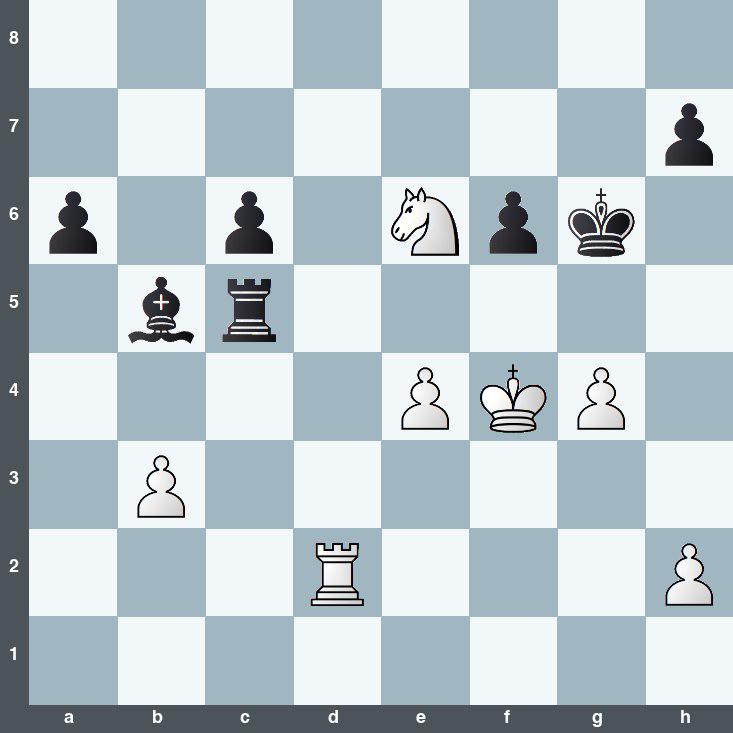 *** Juegan blancas y dan mate ***
Después de unos días de estar indispuesto (tranquilos, no era el COVID-19), reanudo mi serie de posts sobre problemas de ajedrez. En esta ocasión, una posición típica aunque de victoria adelantada, ya que las blancas podrían capturar la torre, ganando y quitándole emoción al problema. Pero el ejercicio está en tender una red de mate imparable, cosa que pueden hacer merced a la infortunada ubicación del rey negro. ¡Hazlo!
¿Quieres ejercitar un poco tus habilidades tácticas? Entonces, ¡resuelve este problema de ajedrez! Señala la jugada correcta y una completa continuación. Si lo deseas, puedes señalar los motivos tácticos y demás patrones presentes.
También quiero invitarte a participar en el torneo semanal de #SteemChess, promovido por @schamangerbert y celebrado todos los sábados a través de lichess.org. Si juegas ajedrez en línea, ¡anímate a participar! Inscripción gratuita.
Únete al servidor de SteemChess en Discord
Más información sobre esta series de posts.