♔♞♙ Chess Puzzle of the Day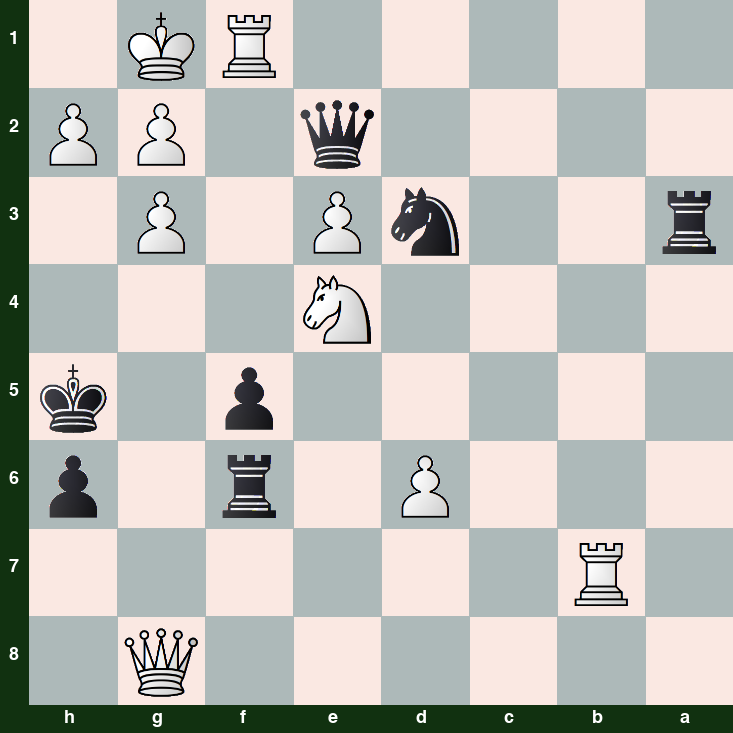 *** Black to play and checkmate ***
A double-edged position where both sides have their chances. It seems to be in acute moment, because the first one to play, must be the winner. This time White played Nxe4 with the expectation of winning in style, but it turns out to be a «blunder», an English word used in other languages as well to refer to that clumsiness or serious mistake (which resonates a lot in the chess press). Black can take the opportunity to capitalize mercilessly. Find the checkmate!
Do you want to exercise your tactical skills a little? Then solve this chess puzzle. Indicate the correct move and a full continuation. If you want, you can point out the tactical motives and other patterns present.
I also want to invite you to participate in the weekly #SteemChess tournament, promoted by @schamangerbert and held every Saturday through lichess.org. If you play chess online, join in! Free registration.
Join the SteemChess server on Discord
More information about this series of posts.
---
♔♞♙ Problema de ajedrez del día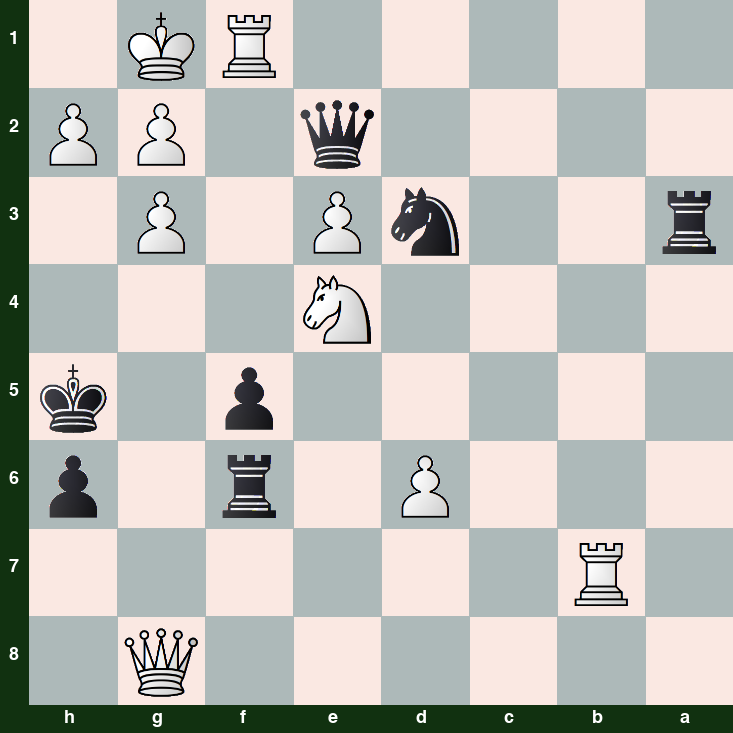 *** Juegan negras y dan mate ***
Una posición de doble filo donde andos bandos tienen sus chances. Pareciera estar en momento agudo, pues el primero que juegue, debe ser el gane. En esta ocasión las blancas jugaron Cxe4 con la expectativa de ganar de con estilo, pero resulta ser un «blunder», palabra tomada del inglés y que significa torpeza o equivocación seria y que mucho resuena en la prensa de ajedrez. Las negras pueden aprovechar la oportunidad para capitalizar sin piedad. ¡Encuentra el mate!
¿Quieres ejercitar un poco tus habilidades tácticas? Entonces, ¡resuelve este problema de ajedrez! Señala la jugada correcta y una completa continuación. Si lo deseas, puedes señalar los motivos tácticos y demás patrones presentes.
También quiero invitarte a participar en el torneo semanal de #SteemChess, promovido por @schamangerbert y celebrado todos los sábados a través de lichess.org. Si juegas ajedrez en línea, ¡anímate a participar! Inscripción gratuita.
Únete al servidor de SteemChess en Discord
Más información sobre esta series de posts.