♔♞♙ Chess Puzzle of the Day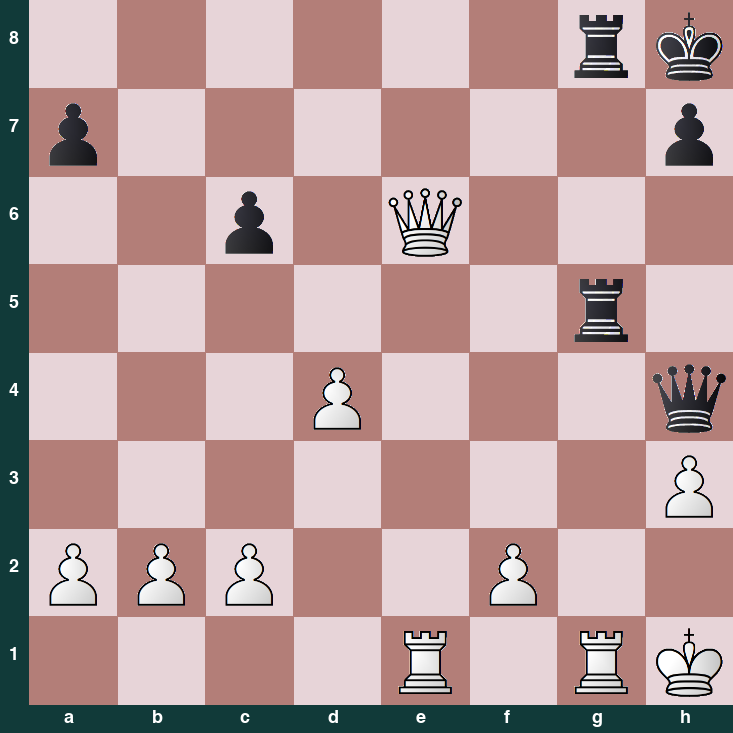 *** White to play and checkmate ***
The number of white pawns should ensure victory, because by going a little deeper, the attack by black should not promise them anything, but as in the previous problem, it is a question of wanting to be precise. So instead of playing the simple card and simplifying it, why not decide the matter once and for all with a little extra effort. Doing so will be worthwhile in the face of a real game.
Do you want to exercise your tactical skills a little? Then solve this chess puzzle. Indicate the correct move and a full continuation. If you want, you can point out the tactical motives and other patterns present.
I also want to invite you to participate in the weekly #SteemChess tournament, promoted by @schamangerbert and held every Saturday through lichess.org. If you play chess online, join in! Free registration.
Join the SteemChess server on Discord
More information about this series of posts.
---
♔♞♙ Problema de ajedrez del día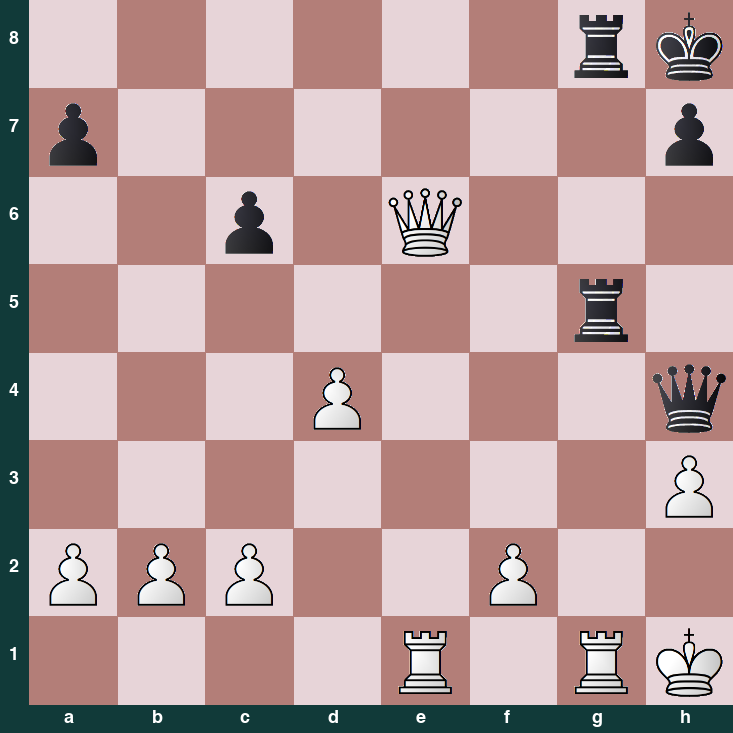 *** Juegan blancas y dan mate ***
El número de peones blancos debe asegurarle la victoria, ya que al profundizar un poco, el ataque de las negras no debería prometerles nada, pero al igual que en el problema anterior, es una cuestión de querer ser precisos. Así que en vez se jugar la sencilla y simplificar, por qué no decidir el asunto de una vez por todas con un poco de esfuerzo extra. Hacerlo valdrá la pena de cara a una partida real.
¿Quieres ejercitar un poco tus habilidades tácticas? Entonces, ¡resuelve este problema de ajedrez! Señala la jugada correcta y una completa continuación. Si lo deseas, puedes señalar los motivos tácticos y demás patrones presentes.
También quiero invitarte a participar en el torneo semanal de #SteemChess, promovido por @schamangerbert y celebrado todos los sábados a través de lichess.org. Si juegas ajedrez en línea, ¡anímate a participar! Inscripción gratuita.
Únete al servidor de SteemChess en Discord
Más información sobre esta series de posts.